Painting Services
Serving the Farmington Hills, Michigan Area
McLittles Painting Services has been providing trustworthy, professional painting in Farmington Hills, Michigan and surrounding towns since 2018. Whether you're looking for a knowledgeable house painter in Farmington Hills, or searching for an experienced commercial painting contractor in Farmington Hills, McLittles Painting Services strives for perfection with every painting project.
---
Call for a FREE Quote
---
5.0 Star Rated Painter
With over 5 years in the painting industry, McLittles Painting Services has been brightening lives and homes with our painting services in Farmington Hills by adding a clean, fresh coat of paint to their interior walls or exterior sides. As a leading painting contractor in your local Farmington Hills area, it has been our goal since 2018 to consistently exceed the expectations of homeowners, tenants, and business owners. You can always count on McLittles Painting Services for the highest caliber of service.
★★★★★
"Great business"
- Trevor Harvey Jr.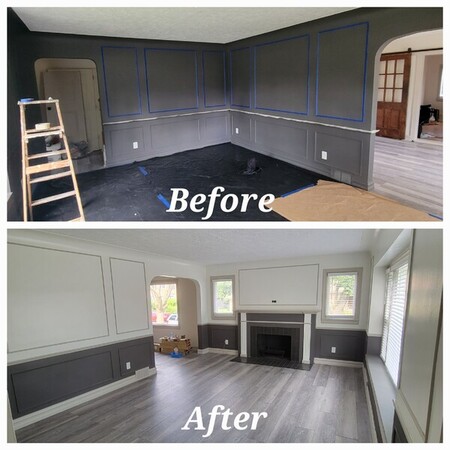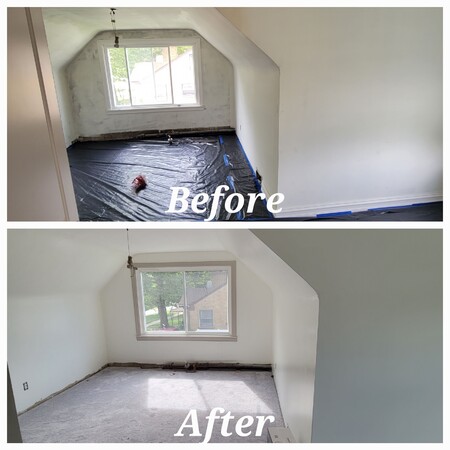 Why Choose McLittles Painting Services?
Here at McLittles Painting Services, we pride ourselves on honesty, quality, integrity, and hard work. We follow these four beliefs with each painting project to ensure your exact needs are met. Our highly motivated staff pays close attention to detail. When the job is complete, McLittles Painting Services wants you to have just as much pride and joy in the final result as we do in creating it for you. Call (734) 463-3226 today for a free quote so we can get started on your next Farmington Hills painting project!
Protecting your biggest investment just got a whole lot easier! McLittles Painting Services has been maximizing the curb appeal with a fresh coat of exterior paint since 2018. An eye-catching home will make a statement, and McLittles Painting Services's painters will make you fall in love with your home all over again! Call (734) 463-3226 for a free quote and we'll schedule a time with you that best suits you.
Our years of experience will provide you with the quality of work you are looking for, and your satisfaction with your new paint job is our #1 goal. Whether it's better for your customers and employees to schedule our painters after business hours or on the weekends, rest assured we will properly secure the premises when we are done for the day. We are a trusted, local painting company.
Painted walls and ceilings slowly dull over time. Each room of your home is unique and beautiful, and it deserves a fresh new splash of color. Don't deny yourself a rejuvenated space. Our skilled painters will work with you to pick out colors that best fit your style and fit your budget. Whether your vision is a subtle light gray or a bold blue, we are here to help create the interior atmosphere you're dreaming of!
---
Call for a FREE Quote
---